Holywell Primary PTA
At Holywell Primary School we always aim to work closely with parents and carers. We hold informal sessions when parents/carers can pop into school to meet their child's class teacher along with two formal parent consultation evenings; one at the beginning of the school year to discuss how your child has settled in and one in the middle of the Spring term to discuss their progress. A detailed school report is sent home with each child at the end of the Summer term.
In addition to these pre-arranged opportunities parents/carers are encouraged to get involved in life at school in any way they can, whether this is by helping on a school trip, coming into school to read with their child or attending a sharing assembly.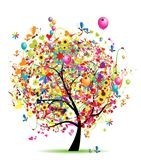 PTA
Holywell Primary school PTA (Parent Teacher Association) is primarily aimed at facilitating and supporting the school in all its activities. This committee's ultimate goal is to raise money through various fundraising events and charitable grants to support the school and make a difference to scholar's educational quality. Furthermore, the PTA aspires to link up pupils, parents, teachers and surrounding community members to work together for the greater good of the school within the child's interest, sealing bonds and forming friendships boosting ethos, morale and attitude.


Our Committee Members:

Our current members: Guna Clarke, Rachael Williams, Bev & David Kelley, Michaela Kirtley

Should you wish to join the PTA, please drop us your details: PTA@holywell.herts.sch.uk. We welcome and encourage as many parents as possible, regardless of what capacity you can help us. We have an organising committee that meet regularly to co-ordinate and conduct the various upcoming events and we have ''PTA helper's committee'' where parents are encouraged to register on the ''help list'' where you will be asked to potentially ''marshal'' or help at certain events without having to proactively attend every meeting. This contribution alone is invaluable to us. All parents / guardians signed up to the PTA will be able to receive all notes and minutes via email so that you are all kept informed and able to contribute effectively and accordingly.
Where does the money go?
All monies raised will be available upon request. All monies spent will also be available to view upon request. Working closely with the Headteacherr and Board of Governors, monies raised will be spent at their request and discretion. This can range from education toys per year group, physical activities and day trips, or upgrades to the school.
Current Events:
Please keep your eye on PTA Dates in Dates and Events for more information! Click here: PTA Dates